 
Hellsplit: Arena + WSZYSTKIE DLC
Access to the STEAM ACCOUNT - Account contain the game/s described below:
- Hellsplit: Arena VR
+ ALL DLC
Contact & Support : 
In case of problems with the account or questions regarding its use, please contact us at our e-mail address profigamesx@gmail.com . We answer from 9 a.m. to 10 p.m.
A VR horror-slasher in the dark fantasy world of the late Middle Ages filled with the undead. It is gruesome and realistic, with stabbing, cutting and blunt blows, grabs, kicks, and movement tactics — the outcome of each fight depends only on your skill and endurance.


A unique gameplay in which you and your character are one and the same — a full-fledged avatar, precisely mimicking your movements.
Physically realistic battles using the weapons and equipment of medieval warriors. The characteristics are as close as possible to real prototypes.
Realistic body movements. A life-like injury system — superficial wounds, dismemberment.
Intriguing campaign and additional modes. In-game achievement system.
Full-fledged room scale VR experience — the game requires the player to be in a vertical position with the ability to move in real space over an area of ​​1.5 x 1.5 meters with support for VR controllers.
High-quality graphics and sound.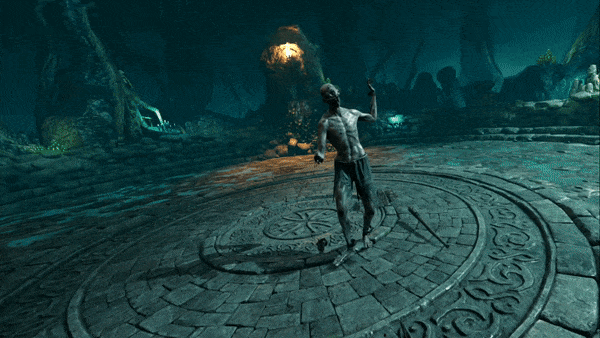 What do you get after purchase:
Login and Password to the account (STEAM/EPIC/UPLAY/ORIGIN), that contains game/s described ,
Detailed instruction, how-to,
Full Support & help with purchased shared account / game access in case of any problems, 
Lifetime and time- unlimited access to the account with purchased game on it.
Rules of Use
The data cannot be changed on the accounts (e-mail / password / login - account is secured, preventing this). Platgorm account mode: Offline. Accounts are shared, which means that the other buyers downloads their content, which does not interfere with the gameplay.
Minimum requirements
You can check all the hardware requirements of interesting titles on the official website of the platform on which the game is located.
What do you buy, SHIPPING
You will get access to the digital platform account in the form of a login and password along with the pdf manual. The shipment is made immediately by e-mail, or you can download the file from your profile on our website from the order tab.
Contact - questions and problems
In case of problems with the account or other questions feel free to ask us. We are available for you from 9 a.m to 10 p.m . You can contact us via e-mail : profigamesx@gmail.com or Facebook Message/Message on the website
No customer reviews for the moment.
Customers who bought this product also bought: